About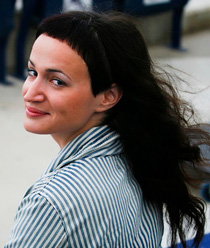 Anna Hatovsky
Member of "Fishka" production team, editor of "Yellow House" almanac

33 years old, immigrated to Israel with her family in 1990 from St Petersburg, Russia. Anna has graduated from two art schools in Russia and Israel, has a BC in Criminology and Information Science from Bar Ilan University, Ramat Gan. For the last 8 years she has been working in textile industry as a graphic designer and technologist of production.
Anna has been involved in organization and production of social events such as concerts, fashion shows and thematic parties for over 10 years.
Worked as editor for "Tarbut.ru" literature contest for young Russian speaker writers in Israel organized by Cellcom company.