About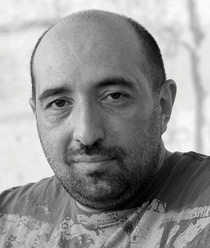 Ariel Sheinkin
Cinemaclub project leader and member of Board of Directors

Ariel was born at 1970 in Tbilisi, Georgia. In 1987he moved to Moscow and immigrated to Israel in 2001 to join his two brothers and parents already living in Israel.

Ariel holds an MSc in applied mathematics from Moscow Institute of Railway Engineering. He also studied sociology in the French University College in Moscow and Film Studies in the Open University of Israel. Ariel's primary occupation is computer programming. He holds a position of senior software engineer in "Motorola".