About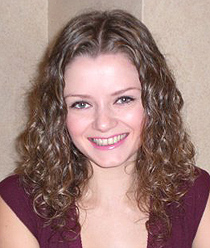 Julia Gluskin
Julia immigrated to Israel at the age of 18 with "Sela-Taka" program in 2001. Graduated from Tel Aviv University with two degrees: Film & Television studies and English Literature. After studies, Julia worked in the field of tourism, editing, engaged in organization of art projects and also worked as a technical writer in hi tech companies.
For a long time Julia lived in Ramat Gan; two years ago moved to Tel Aviv and enjoys the city enormously.
Julia adores theater, active recreation, hiking, snapling and singing to a guitar beside the fire. Professionally engaged in yoga and has a dream of opening her own yoga studio in Tel Aviv.