About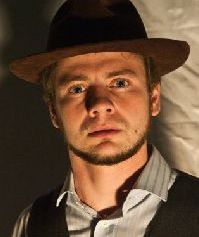 Еugene Goubine
Theatralka
Eugene (Zhenya) came to Israel with "Naale" program in 1996. Mesmerized by palm trees, the sea and exotic native girls, he decided to stay.

After finishing his army duty on the hardly-ever-snow-covered Hermon mountain, he found himself at the Computer Science department of Hebrew University in Jerusalem.

Zhenya is constantly aiming at bringing light into the world, pretending his theater-related hobbies are doing the job. He has participated in various theatrical projects at school, at the university and at the Igor Mushkatin theater studio.

Zhenya has a psychological problem with grammar mistakes. To overcome the world's imperfection, Zhenya has found a retreat in Argentinian Tango dance.